From Business Strategy To Business Results With Optimized People Strategy
You know things aren't working, but you aren't sure why. Inconsistent profits, noticeable churn, employee frustration and high customer dissatisfaction are merely symptoms of a busted company foundation.
If it's not properly fixed, you can forget about profit and market growth.
To turn things around you need an experienced team of X-(Wo)Men who can come in, see what's working, what's not, and give you a fresh perspective and concrete and repeatable recommendations that will propel your company to its true potential – with changes that will stick when we leave!
DURING THIS DISCOVERY SESSION
Our SOAR™ methodology is a proven framework to identify core business challenges and the areas where your company workflow is misaligned with respect to your goals and KPIs. Using a combination of tools such as culture and profit risk analysis, profiling, and focus groups, we will review your 'quote-to-cash' process to show where revenue is being lost due to lack of resources, rework and duplication.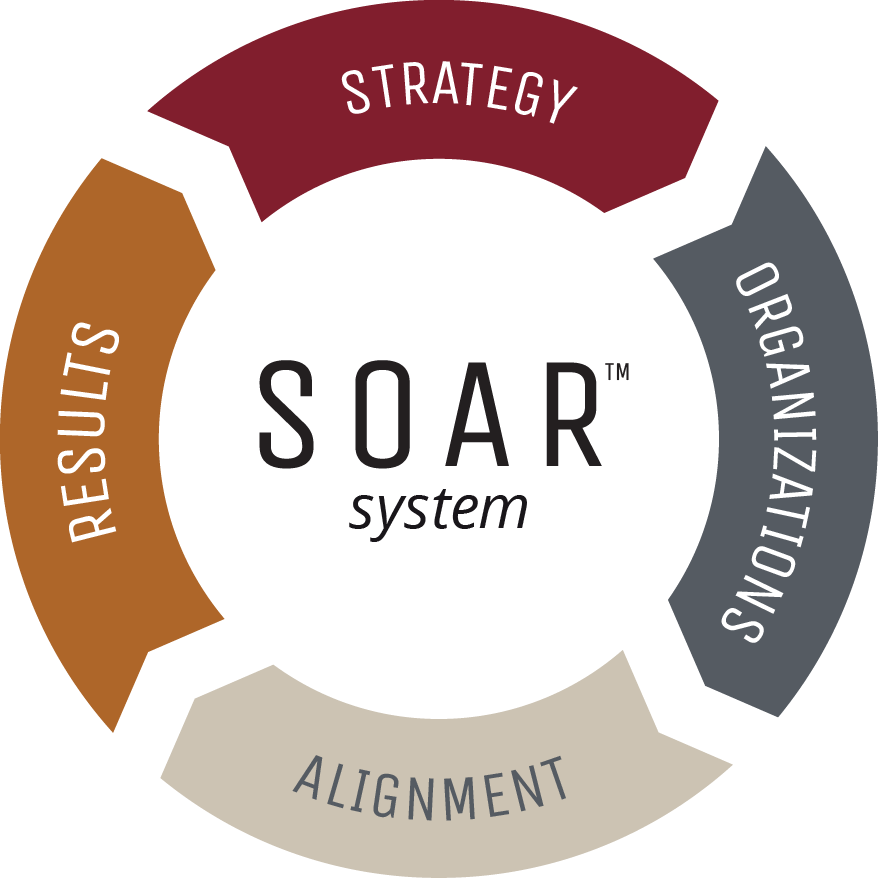 Analyze business goals and objectives

Implement strategic talent solutions, programs, and practices

Measure people data, analyze data within the context of the business and prescribe

solutions
After two decades of supporting some of the world's most successful businesses, we've seen and done it all. Now we're sharing our experience from working with Fortune 500 companies around the world with you.
At IZ Consulting, we bring talent optimization to life in organizations by aligning people strategy to business strategy.
Ready for your next level? This is the first step.
HERE'S HOW WE MAKE IT HAPPEN
We've all experienced the thrill of being part of an amazing team, if only for a fleeting
moment. Trust, collaboration, and that unstoppable feeling – it's magic. So, how do you
design a winning team? Is it more about raw talent or chemistry? How do you scale that
design across the organization so productivity soars and your culture thrives?
Does your company have everything in place to withstand the transition and disruption? Do you know how to make the changes that need to happen? Would it buckle if just one or two key people went away?
We help you eliminate inefficiencies and clear up any obstacles that are holding your company, your potential and your talent back.
No more metrics that don't make sense. No more giving up your market share. No more decline in customer satisfaction. And no more losing your rockstar employees.
Just a well-oiled company that has what it takes to rock its business and sales goals every month—and then some.
PERSONALIZED BUSINESS STRATEGIES
One-size-fits-all never works in the business world. That's why we offer custom-tailored, yet scalable, recommendations and action plans to match your goals and objectives. We will partner with you to track your improvements and create concrete metrics so you can continually rise to the next level in your business.
Depending on the results of your SOAR™ assessment (Strategy. Organizations. Alignment. Results.), we will propose a combination of tools and services such as:
No matter which route we go, we will bring the same secrets of efficiency and success to your business that have worked for countless Fortune 500 companies.